The Cross & The Switchblade
Musical by Lin Sexton. Adapted from the book by David Wilkerson with John & Elizabeth Sherrill.
Thurs., Feb. 7 @ 7 p.m.
Fri., Feb 8 @ 7 p.m.
Sat., Feb 9 @ 2 p.m. AND 7 p.m.
Fri., Feb 15 @ 7 p.m.
Sat. Feb 16 @ 7 p.m.
Sun. Feb. 17 at 3 p.m. (NEW SHOW ADDED)
Purchase tickets by calling 913.397.7071.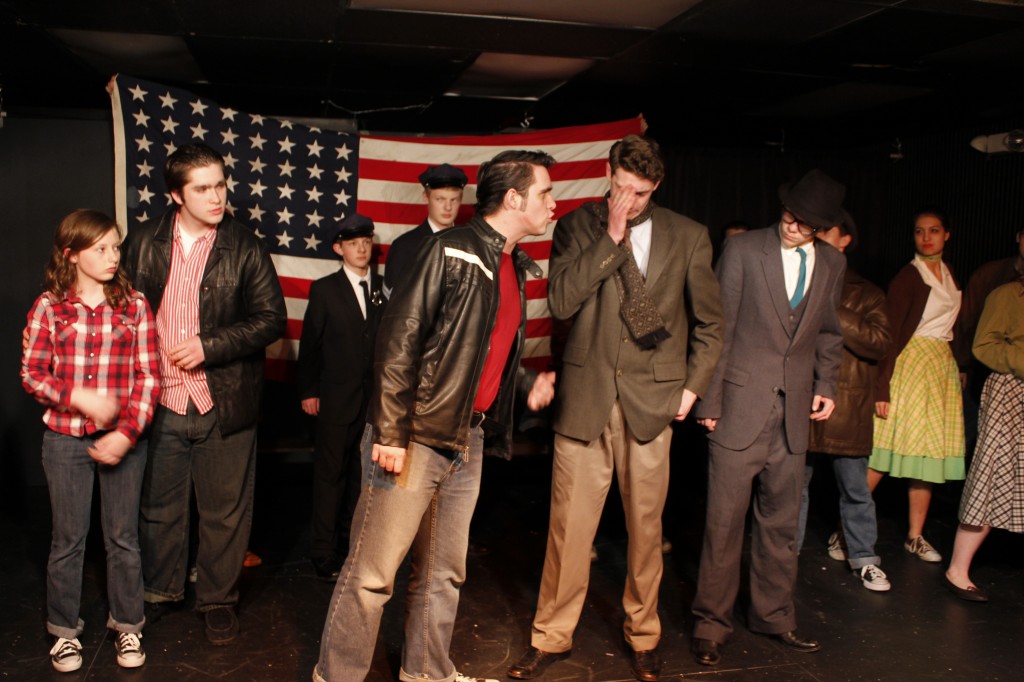 David Wilkerson was just a 26-year-old country preacher in rural Pennsylvania. But one day he read an article about a gang murder in New York City…and God called him to that city.
Nicky Cruz had more than 16 knifings to his name, along with the credit of leading the Mau Maus, one of New York's most vicious gangs. And Nicky don't want this skinny preacher taking over Nicky's turf.
"Nicky has a plan. If that preacher sticks around, he's gonna bleed…he's gonna bleed long and slow."
Purchase your tickets from Greenleaf at: greenleaf_academy@yahoo.com or (913) 397-7071 OR by contacting a cast member
Ticket price: $9.00
($12 at the door)
Purchase tickets soon! This show is a favorite Greenleaf performance and we expect it to sell out fast.
(PG-13: mature themes)
Performance Location: Greenleaf Music & Arts Academy, 1500 E. Kansas City Road, Suite 10, Olathe, KS 66061
read more

→
What Students Are Saying

"The fun atmosphere is full of encouragement and acceptance. We live in Eudora and have many studios closer we could have attended, but would gladly drive twice as far for the value of the difference you offer."

Wendy Gales

Upcoming Events

December 12, 2013
December 13, 2013
December 14, 2013